Accredited Professional Directory
Featured GSAP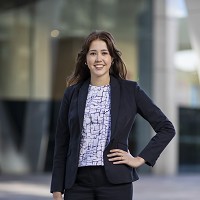 Jasmine Jensen
ASSOCIATE - SUSTAINABILITY, CLEAN ENERGY FINANCE CORPORATION
Jasmine Jensen is an Associate at the Clean Energy Finance Corporation, with a particular focus on sustainability. This includes creating and monitoring clean energy targets encompassing energy efficiency, renewable energy and low emission technologies, as well as co-ordinating knowledge sharing activities for CEFC's commercial property and infrastructure investments. Jasmine previously...
Find out more about Jasmine.
Search
Quickly search for an accredited professional.
Detailed Search
Add mulitple search criteria for a more detailed search.
Recently Updated