Oxfam Trailwalker 2017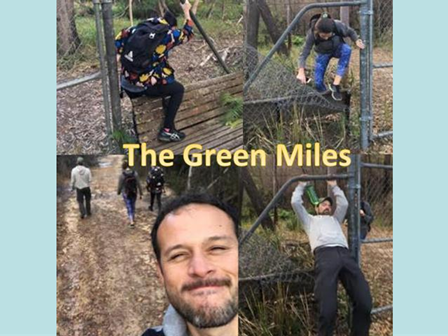 GBCA's The Green Miles
2017 marks the first year that the GBCA has entered a team to conquer Oxfam Trailwalker. Aptly named The Green Miles, four of our staff will be trekking 50km through the rugged bush in 24 hours to raise money for those in need.
Jeff Oatman, Maeve Molins, Ulises Cervantes and Jessica Power are aiming to hit a target of $3000.
Did you know that $3000 can go towards supplying water quality testing kits to ensure people whose lives have been devastated by natural disaster are drinking safe, clean water?
That could be life changing.
If you're willing to show you're support for The Green Miles ahead of their journey, please donate to their team page: https://trailwalker.oxfam.org.au/my/team/28758
Help us tackle poverty the hard way.
Event Details
CPD Points
This event does not accrue CPD points.
When
Fri 25 Aug, 2017
Add to Calendar
2017-08-25
true
Oxfam Trailwalker 2017
Oxfam Trailwalker 2017
Location
Sydney, NSW