Green Star Advisory Committee 2018
What is the Green Star Advisory Committee?
The Green Star Advisory Committee assists and advises the GBCA Executive and GBCA Board on all matters relating to the development of Green Star and to ensure that the Green Star rating system remain rigorous, market relevant and valued by industry. The committee ensures that a consensus process continues to be used to evolve Green Star in accordance with the mission and strategic plan of the GBCA.
Green Star Advisory Committee members are sustainability leaders with experience in governance and stakeholder engagement and an understanding of rating systems and the role played by independent certification in driving change. They hold senior positions and have an understanding of the economic, social and environmental drivers that affect the adoption of sustainable building practices internationally.
Committee members
The GBCA Board has appointed GBCA director Tanya Cox to chair the Green Star Advisory Committee.
The Green Star Advisory Committee is supported by two advisory groups.
The Charter for the Green Star Advisory Committee is available here.
Green Star Governance Structure in a nutshell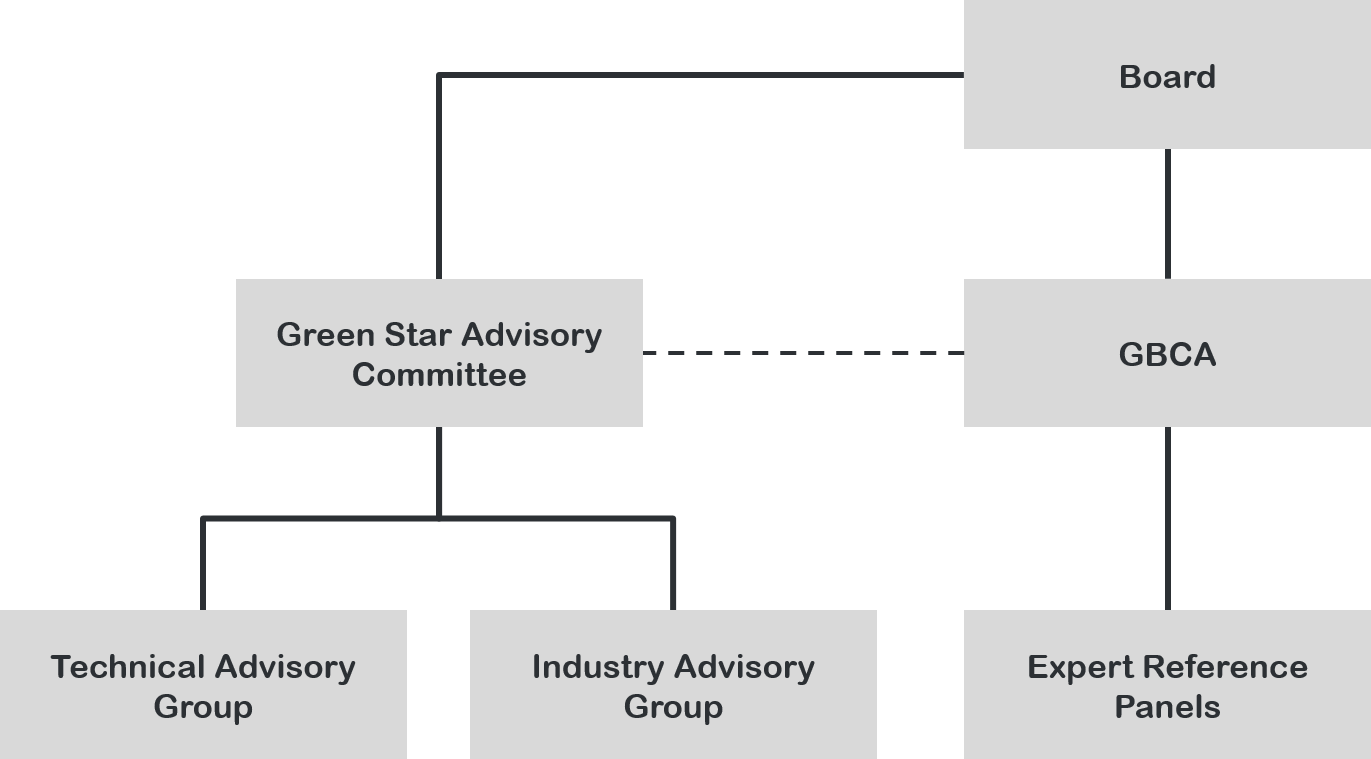 More information
If you have any questions about the role of the committee or the selection process, please contact Lynne Harman- Company Secretary/Legal Counsel of GBCA.
Previous committees
The Green Star Advisory Committee replaces the Green Star Steering Committee which ran from 2015 to 2018. Information on the Steering Committee and minutes of the meetings can be found here.
Contact:
Lynne Harman
Legal & Company Secretary
Green Building Council of Australia
Phone: 02 8239 6246
Mobile: 0408 669 432
Email: lynne.harman@gbca.org.au