Back to Search
Amanda Laverie
SENIOR ASSOCIATE
,
DARYL JACKSON ALASTAIR SWAYN PTY LTD
About
I am a Senior Associate and bring multi-disciplined skills to the DJAS team through my extensive experience in interior design and architecture. I enjoy overseeing and mentoring project teams to get the best possible outcome. I have very well developed, proactive client and stakeholder engagement skills. My experience in workplace sectors informs my sympathetic and committed approach to client briefing processes and overall design methodologies.
Training
Green Star Accredited Professional - Design & As Built (Jun 2008)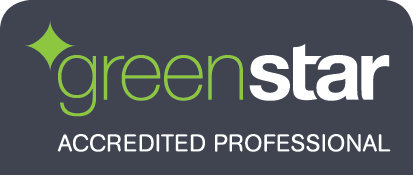 Jun 2008 - Jun 2020
Continuing Professional Development
2019 Achievements
WED, 19 JUN 2019
Approx 2 months ago
A Case Study of Barrack Place (NAT)
THU, 6 JUN 2019
Approx 2 months ago
Healthy Indoor Environments - Webinar: Life Cycle Exposure to Chemicals in Buildings - How Risky?
WED, 5 JUN 2019
Approx 2 months ago
Case Studies - Breaking new ground on interiors: Case study of Swiss Re's move to Barangaroo
WED, 5 JUN 2019
Approx 2 months ago
Case Studies - Brookfield Place, WA
WED, 5 JUN 2019
Approx 2 months ago
Resilience & Climate Adaptation - Building with Nature: Prioritising Ecology and Biodiversity
FRI, 31 MAY 2019
Approx 3 months ago
WELL Lighting for Alertness education
WED, 15 MAY 2019
Approx 3 months ago
Letting Nature In: The Benefits of Biophilic Design (NAT)