Frasers Property Australia has Australia's largest portfolio of Green Star certified space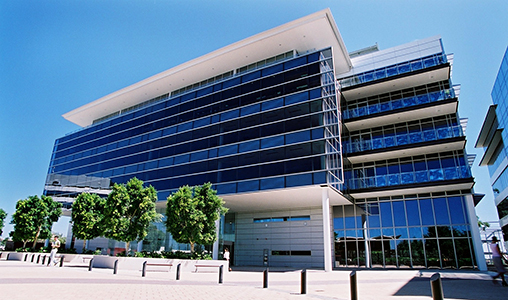 Leading diversified property group Frasers Property Australia (Frasers Property) now has 1.3 million square metres of Green Star-certified space, after securing the first ever Green Star – Performance portfolio rating for 54 commercial and industrial properties.
Frasers Property worked with the Green Building Council of Australia (GBCA) to achieve Green Star certification for the majority of its Frasers Property Trust portfolio, with the 12 commercial and 42 industrial properties achieving an average 3 Star Green Star – Performance rating, representing 'good practice'.
In total approximately 974,000 square metres of floor space was certified in Victoria, New South Wales, Queensland, South Australia and Western Australia.
"This portfolio approach to Green Star – which means Frasers Property now has Green Star certification for more than 1.3 million square metres of industrial and commercial floor space – elevates Frasers Property's leadership in sustainability to a new level," says the GBCA's Chief Executive Officer, Romilly Madew.
"Frasers Property now has 64 Green Star-rated building projects around Australia – more than double its nearest competitor.
"A 3 Star Green Star rating, representing 'good practice', sets a baseline as Frasers Property looks to improve the efficiency of its portfolio in the years ahead. Frasers Property Australia sends a signal to the property and construction industry that existing buildings aren't outside the scope of sustainability ratings," Ms Madew adds.
Frasers Property has been at the forefront of the industry's sustainability agenda in the office, industrial, retail and residential sectors and, as a sponsor, was instrumental in the development of the Green Star – Industrial and Green Star – Performance rating tools.
Sean McMahon, head of Frasers Property's Commercial & Industrial division, says: "The portfolio commitment to the Green Star – Performance rating is a valuable exercise to drive measurable change across our platform to ensure we remain a market leader in sustainability in the sectors in which we operate. Over time we consider this portfolio rating will become influential for investors, occupiers and stakeholders in their respective decision making processes."
Frasers Property Australia General Manager, Sustainability Paolo Bevilacqua says Frasers Property is focused on understanding how its assets are performing, how they are being managed and how improvements can be made.
"The Green Star – Performance rating has provided a holistic sustainability benchmark of the performance of our portfolio, both in regards to our management policies and processes as well as actual performance indicators, something we have not had until now," Mr Bevilacqua explains.
"In the industrial sector this is particularly valuable given the lack of any similar performance based tools. With a performance benchmark for 42 industrial properties we are now able to better inform our customers on how their property is performing against similar properties, the opportunities for improvement, and the implications to their business in terms of reduced operating costs and a better performing workspace."
Mr Bevilacqua said Frasers Property Australia is proud to have achieved the first Green Star – Performance portfolio rating.
"This rating shows that, on a whole, we are managing our properties well. Importantly, it also provides direction on areas we should focus on to improve overall performance," Mr Bevilacqua says.
"These include areas such as building user guides for customers, undertaking more regular testing of lighting systems, updating our customer surveys to allow us to better understand indoor environment quality performance, as well as the more obvious areas of energy efficiency, water conservation and waste minimisation.
"This rating is the first milestone in the long term, lifecycle sustainability journey for our assets. We will continue to engage closely with our customers to collect the relevant data and drive improved environmental performance," he says.
Green Star – Performance assessed Frasers Property's portfolio against nine key performance criteria: energy; water; transport; materials; indoor environment quality; management; land use and ecology; emissions and innovation.
A major Kmart office facility was one of the assets within the portfolio that was Green Star certified.
Ben Smith, Kmart General Manager – Property, says Kmart is committed to reducing its impact on the environment.
"Kmart is working with Frasers Property to explore environmental opportunities to further this goal," says Mr Smith.
Altogether, the portfolio included 12 commercial office buildings and 42 industrial properties. The smallest property rated is a 2,500 square metre office and the largest is a 61,000 square metre distribution centre.
"We've always said that measurement is the first step towards better environmental management of our buildings. Green Star – Performance certification provides Frasers Property with a baseline from which it can improve its operations, set targets to increase energy and water efficiency, and provide healthy, productive and sustainable space for its tenants," Ms Madew says.
"Frasers Property Australia is truly blazing the trail for more efficient, productive, sustainable buildings in Australia," Ms Madew concludes.
Contact:
Karen Jamal
Communications Consultant
Green Building Council of Australia
Phone: 0412 179 135
Email: [email protected]