Troubleshooting FAQs for online submissions
Troubleshooting FAQs:
What folder structure do I use for the submission?
The folder structure is outlined in the Submission Checklist relevant to the Green Star rating tool. To view these Checklists refer to the following:
- Green Star - Communities Submission Checklist
- Green Star - Performance Submission Checklist
- Green Star - Design & As Built Submission Checklist
- Green Star - Interiors Submission Checklist
- Legacy Rating Tools Submission Checklist
How do I zip the submission?
Once your submission is ready for upload in the correct folder structure you will need to compress the folder into a zip file.
This can be done in various modes but here is a simple option for Windows users:
- Right click folder
- Select "Send to"
- Click on "Compressed (zipped) Folder"
- This will create a "zip" file in the same folder.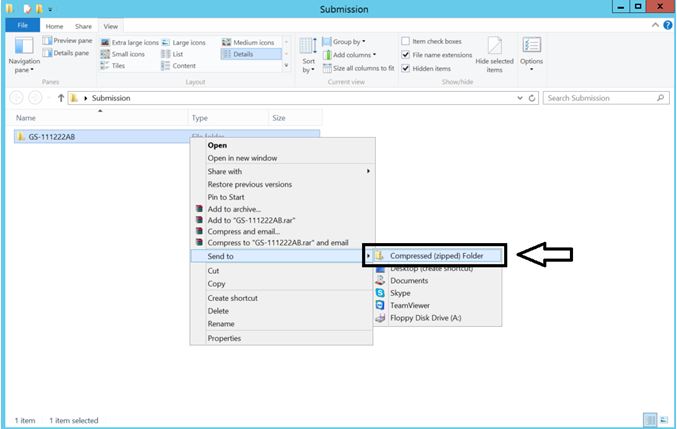 Oops, I uploaded the wrong zip file! How can I delete the file and upload the correct file?
Right click on the file that is incorrect and select "Delete".
The log in didn't work. What do I do?
If the Username and Password details haven't worked, please take these simple steps:
Check you have entered the correct Username and Password, and try again. Please note that the Username and Password is case sensitive.
If you still have problems, please contact us.
I'm having slow upload/download speeds, what do I do?
This can occur because your internet connection is slow (e.g. adsl connections are an average of 100kb/s and this can mean it'll take a while to upload). To test your internet speed, perform a speed test www.speedtest.net. Feel free to provide a screen shot of the speed test results to greenstar@gbca.org.au, and we'll see if there is anything we can do to help you.
Further Assistance:
If you require further assistance contact the Green Star team, 02 8239 6200.