Future Green Leaders LIVE - Tips from the Top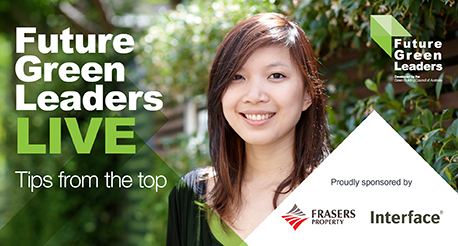 How do you get your first job in the industry?
Is it who you know or what you know?
What companies looking for new recruits?
Have these questions answered at the first installment of Future Green Leaders LIVE in Perth. Industry professionals from Wood & Grieve, Curtin University and Full Circle Design Services will share their professional journeys and tips from the top. Followed by a panel discussion and networking breakout groups, where young professionals and students can meet and greet with industry professionals.
Speakers
Prasanna Suraweera, ESD Section Manager, Wood & Grieve Engineers
Jeya Bavan, Portfolio Manager - Project Integration & Sustainability, Curtin University
Graham Agar, Director, Full Circle Design Services
Event Details
Tickets
Future Green Leader

/

$0.00




FGL Only
CPD Points
2 Green Star CPD point(s).
When
Tue 22 Sep, 2015
5:15pm - 7:00pm
Add to Calendar
2015-09-22
true
Future Green Leaders LIVE - Tips from the Top
WA's first edition of Future Green Leaders LIVE is a fun and free event for students and young professionals under 30, wanting the inside scoop on a c
Wood & Grieve Engineers 226 Adelaide Terrace, PERTH WA 6000
Location
Wood & Grieve Engineers
226 Adelaide Terrace, PERTH WA 6000