Green Building Day 2013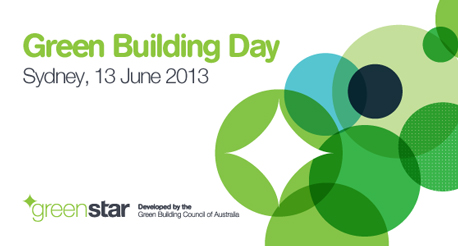 Building upon the huge success of Green Star Day 2012, the GBCA invites you to attend Green Building Day 2013; an exploration of the now, the new and the next of Green Star and sustainable building. Join us as we explore the future of the green building industry in Australia - the trends, predictions, latest market research and Green Star opportunities.
Program highlights include:


Global megatrends and the property sector
Scott Meehan of the GPT Group will present on the six megatrends that are likely to affect our sector over the next 20 years, from the changing way we work and shop, to the evolving economies of our Asia-Pacific neighbours.

The real impact of Green Star – groundbreaking research
Find out from Green Star Director of Operations, Orjan Lundberg how the environmental savings generated by Green Star certified buildings adds up to thousands of cars off the roads, millions of litres of drinking water kept in our rivers and thousands of truckloads of waste kept out of landfill!
Green Star, the next generation
We'll share where Green Star goes next: quicker, cheaper, easier and online, with the soon-to-be-released Green Star – Performance the first cab off the rank.
Up to 12 CPD points available - book now!


---
GBCA Members:
Half Day (morning or afternoon) $250
Full Day $400

Non-Member:
Half Day (morning or afternoon) $375
Full Day $600
---