Sustainable Industrial Summit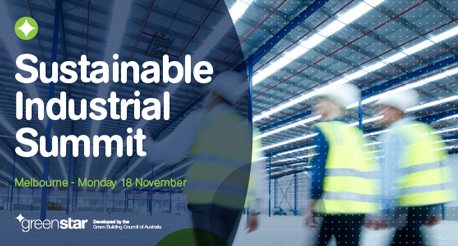 Sustainable success – new opportunities for industrial
The exponential growth in green manufacturing, warehouse and distribution centre developments in recent years has given the lie to the long-held notion that 'sustainable' and 'industrial' are mutually exclusive terms. Not only are sustainable industrial buildings achievable, they are yielding very positive results for businesses and development owners who are enjoying significant operational cost reductions on energy and water and improvements to worker productivity, health and safety.
Join us on Monday 18 November as leading industrial developers, owners and product manufacturers share their experiences of designing, delivering and managing successful and sustainable industrial spaces.
You'll hear case study examples of Green Star – Industrial rated buildings like Australand's The Key Spec 1 and explore the emerging opportunities that the decreasing cost of going green is presenting for the industrial sector.
Book now to earn 3 CPD points.