Site Tour: Taronga Institute of Science & Learning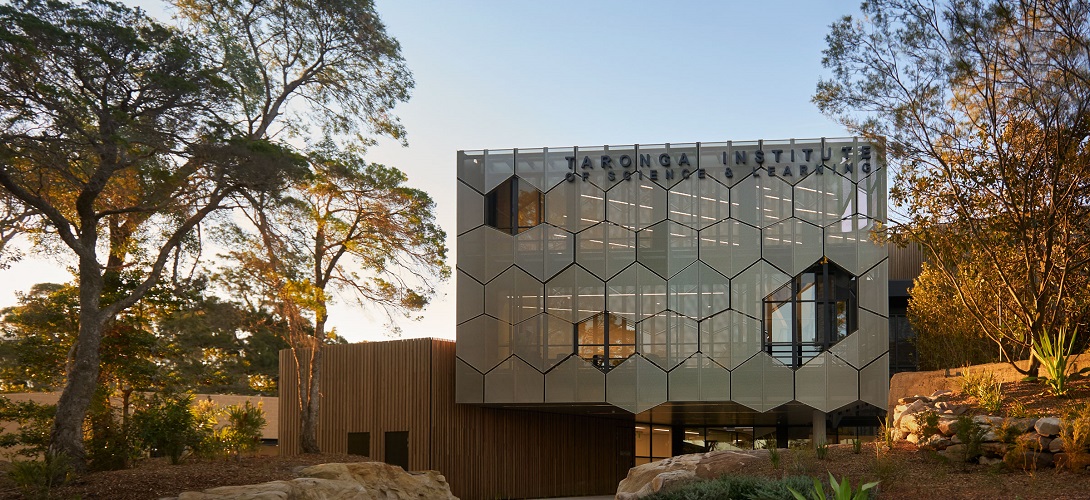 The Taronga Institute of Science and Learning project was part of the Zoo's Centenary Revitalisation Plan, to create a world-class living laboratory for conservation education and scientific investigation and inspire the future generations to become champions for change.
Opened in October 2018, the Taronga Institute of Science & Learning (TISL) achieved a 6 Star Green Star - Design & As Built rating certification in January 2019.
To reach the 6 Star Green Star Rating, the actions had to be authentic and provide obvious small and large scale environmental benefit and enhance the day to day life of the users and their experience within the building.
The design and construction of the Taronga Institute had to reflect through design the core objectives of the function of the TISL which was to:
formalise and enhance the integration of Taronga's existing conservation science and learning capabilities;
expand capacity to contribute to conservation science and learning, including the delivery of zoo based accredited vocational training and further education;
establish a direct and tangible link between conservation science and learning in-situ and in the grounds at Taronga Zoo;
create purpose built and immersive facilities to enhance and promote Taronga's conservation science and learning activities;
influence the community and partners to act and contribute to wildlife conservation as an innovative place of international and national significance for wildlife education and research;
The one hour site your visit will take through the project design and the design and construction process to reach a 6 Star As Built rating. Key building and fitout features include acoustic design response, naturally ventilated atrium, mixed-mode HVAC. The project also included a range of innovation initiatives and points, such as on-site renewable energy supply, stormwater – pollution filtration, Additional life-cycle reporting, and many more.
Join this opportunity to hear about the successes, challenging aspects and lessons learnt of this unique project.
Site Tour Leaders:
Nicholas Johnson, Sustainability Section Manager, Wood & Grieve Engineers
Kristine Marshall, Senior Project Manager, Taronga Conservation Society Australia
Dean Fondas, Senior Project Manager, Taylor
Event Details
Tickets
General admission

/

$42.00 + GST




Future Green Leader Only

General admission

/

$60.00 + GST




Members Only

General admission

/

$120.00 + GST




Non-Members Only
CPD Points
1 Green Star CPD point(s).
When
Thu 27 Jun 2019 2:00pm - 3:00pm
Location
Taronga Institute of Science & Learning
Taronga Zoo Sydney
Bradleys Head Rd
Mosman NSW 2088
Getting There
Meeting point: The Zoo Heritage Building Archway at the main entry to the zoo plaza.
What's On
For more events and courses coming up at the GBCA, please visit our What's On page.
View More