Climate Positive Roadmap for precincts discussion paper consultation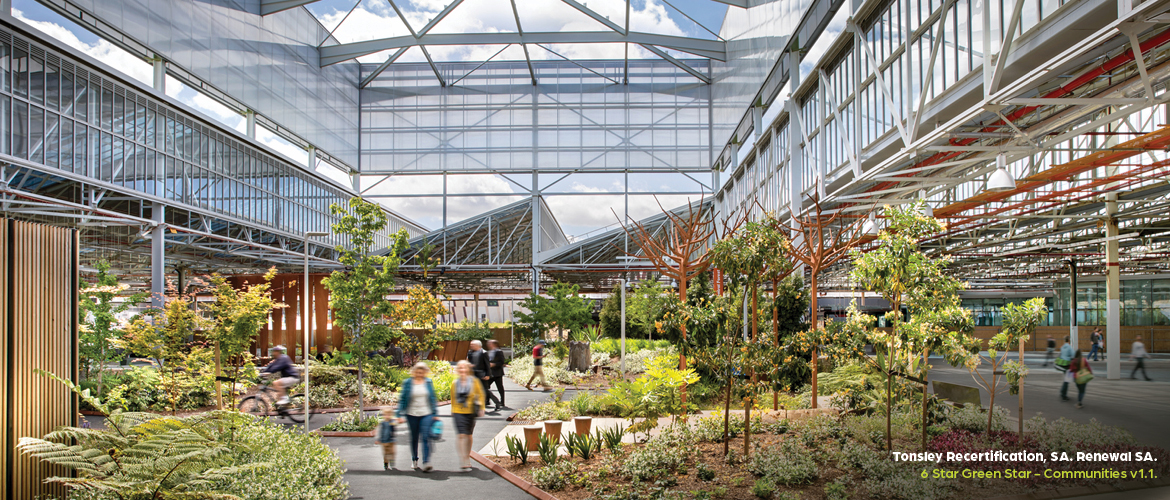 Let's decarbonise precincts
Urban development sets the scene for carbon impacts for generations. Early decisions impact long-term transport, buildings, water, and waste infrastructure emissions.
Precinct developments create exciting opportunities for carbon reductions by linking together planning, urban design, buildings, transport, and infrastructure. These are often championed but rarely delivered. We need a national approach to driving the decarbonisation of our precincts- one in which all relevant players can contribute.
Our Climate Positive Roadmap for precincts discussion paper aims to set the targets and actions that industry needs to take to decarbonise new and existing precincts. It also spells out the five key actions needed to facilitate changes in the way we plan, design, and deliver our precincts - and importantly identifies the various stakeholders that can play a role in delivering those changes.
Whether you are a developer, investor, planner, precinct operator, materials supplier, or policymaker, this future roadmap will help you lead in the delivery of a more decarbonised built environment.
Following the recent launch of our discussion paper, we are seeking your feedback to inform the first version of the Roadmap due to be released in March 2022.
You can download our feedback form from the website. Written feedback must be submitted by December 10, 2021.
What will the roadmap cover?
The roadmap will set the trajectory and actions that need to happen to decarbonise precincts. It will:
Set out the principles and outcomes to delivering climate positive precincts.
Define the key actions that will facilitate a scaling up of climate positive precincts.
Detail the stakeholders and the actions needed to make this roadmap a success.
Set a pathway for carbon reduction expectations within the Green Star Communities rating tool.
This consultation webinar is a follow up session to the webinar held on September 23. It will be an opportunity for you to discuss the paper and provide further input.
Course details
education@gbca.org.au
for EOI.
Tickets
General Admission

/

$0.00 + GST




Members only
CPD points
0 Green Star CPD point(s).
When
Tue 9 Nov 2021 11:00am - 12:30pm
Location
Online
Broadcast in local Sydney time
Sydney NSW 2000
What's On
For more events and courses coming up at the GBCA, please visit our What's On page.
View More
Please email
Browse Courses
Oct 2021
S
M
T
W
T
F
S
1
2
3
4
5
6
7
8
9
10
11
12
13
14
15
16
17
18
19
20
21
22
23
24
25
26
27
28
29
30
31
Browse by Location
Browse By Category