Technical Advisory Group 2019
What is the Green Star Technical Advisory Group?
To assist the Green Star Advisory Committee in its functions, the Green Star Technical Advisory Group (TAG) has been created to ensure Green Star remains technically rigorous, flexible and relevant to industry.
The Technical Advisory Group will provide support to GBCA staff and the Committee in developing appropriate technical guidance and direction for current and future rating tools and other initiatives. It is tasked with assisting in the development of Green Star; reporting and making recommendations on matters relating to rating tool development; and addressing and report on stakeholder comments on Green Star.
The terms of reference are available here.
Technical Advisory Group members
David Clark - Cundall (Chair)
Barbara Nebel - Thinkstep
Gerard Healey - University of Melbourne
Greg Johnson - Stockland
Rob Johnson - Liberty Steel
Robyn Hyslop - Lendlease
Stefan Preuss - Office of the Victorian Architect
Leena Thomas - University of Technology
Sam Archer - NZGBC
Green Star Governance Structure in a nutshell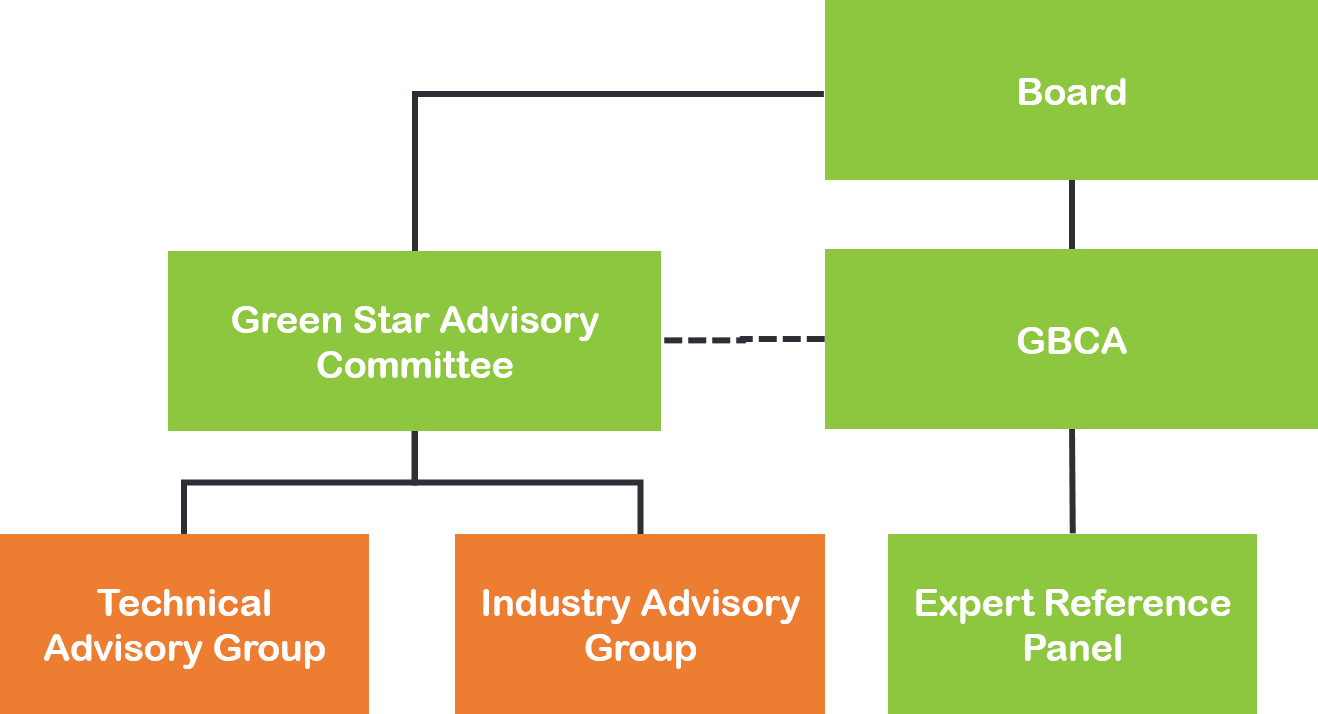 More information
If you have any questions about the role of the committee or the selection process, please contact:
Contact:
Jorge Chapa
Chief Impact Officer
Green Building Council of Australia
Phone: 02 8239 6218
Email: jorge.chapa@gbca.org.au