Accredited Professional Directory
Featured GSAP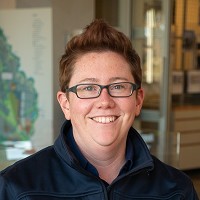 Jessica Stewart
GINNINDERRY SUSTAINABILITY MANAGER, RIVERVIEW PROJECTS (ACT) PTY LTD
Jessica Stewart is Sustainability Manager for Riverview Projects. Jessica is currently working on the Ginninderry development – a 30 to 40 year project which will ultimately become home for approximately 30,000 residents. Ginninderry is Australia's only cross-border master-planned community – extending across the ACT border into NSW. Jess holds tertiary...
Find out more about Jessica.
Search
Quickly search for an accredited professional.
Detailed Search
Add mulitple search criteria for a more detailed search.
Recently Updated