Accredited Professional Directory
Featured GSAP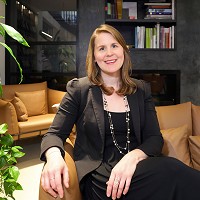 Laura Denton
ARCHTITECT, GENSLER AUSTRALIA PTY LTD
As Gensler Sydney's Studio Director, Laura oversees the overall management of Gensler's Sydney studio while nurturing client relationships and ensuring that our design concepts meet our Client's goals, with quality, on-time deliverables, for every project. Laura is a driven leader and a creative problem-solver with almost 15 years' experience working...
Find out more about Laura.
Search
Quickly search for an accredited professional.
Detailed Search
Add mulitple search criteria for a more detailed search.
Recently Updated