Accredited Professional Directory
Featured GSAP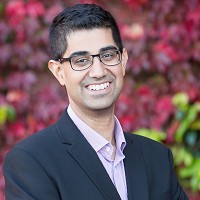 Niraj Patel
ESD ENGINEER, GIW ENVIRONMENTAL SOLUTIONS PTY LTD
Niraj Patel is an ESD Engineer with experience in services engineering on large scale commercial building projects. He is driven by a passion for energy efficiency and green building technologies. Niraj has developed an expertise in building simulation energy modelling including JV3, energy auditing, NABERS assessments and existing buildings retrofit design solutions. He...
Find out more about Niraj.
Search
Quickly search for an accredited professional.
Detailed Search
Add mulitple search criteria for a more detailed search.
Recently Updated