In this issue
What's your green new year's resolution
GBCA welcomes Coalition policy announcement
Protecting your green assets in tough economic times
Back to school in better buildings
GBCA Shop: Buy our publications online
Green Star submission format changes
GBCA events
Breakfast with the Stars:

Brisbane - 10/2/08

Adelaide - 25/2/08
Leading Green Thinkers:

Melbourne - 11/2/08
GBCA courses
Green Star Accredited Professional Courses:

Melbourne - 5/2/09

Adelaide - 18/2/09

Darwin - 19/2/09
New members
Ashford Building
Baker Kavanagh Architects
BCA Consultants QLD
Coffey Environments
Crest Air Conditioning
CSR Bradford Insulation
Daryl Jackson Robin Dyke
D&E Air Conditioning
DDS
Exclusive Floors
Fino Commercial Furniture
Frigrite Airconditioning Company
Gavin Construction
Heba Cleaning Services (NSW)
Hodge + Collard Architects
Inscope Solutions
Menette Pty Ltd
NBRS Architects
Nilsen (WA)
Nilsen (QLD)
Pacific Consulting Engineers
Queensland University of Technology
RMD Industries
SunPower Corporation Australia
Value Added Engineering
Fast facts
Members
700

Certified Projects
125

Registered Projects
354

Accredited Professionals
3851
Green thinking
What's your green new year's resolution?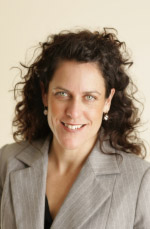 2009 is well underway and the year will bring with it many opportunities to embrace green thinking. And what better way to introduce the first Green Building Voice for 2009 than with some green New Year's resolutions?
The Green Building Council of Australia team believes green building means a commitment to green living. We already work by the motto "reduce, reuse and recycle", but this year, we're looking at extra ways we can minimise our collective carbon footprint. More
Green feature
Don't Miss out on Australia's No. 1 green building conference 
Green Cities 09: REGISTRATIONS CLOSING NOW!


Top International and Australian Speakers
Real lessons from Australian case studies
Networking with the who's who of the green building movement
Tickets are selling out quickly. Book your Green Cities tickets now
Other opportunities at Green Cities:
GBCA news
Latest Certified Projects
Congratulations to our latest Green Star certified projects:
Norwest C3 - 4 Star Green Star - Office Design v2
Protecting your property assets in tough economic times
In tough economic times, investing in green building can protect - and even enhance - property values, says a leading green building thinker and keynote speaker at the upcoming Green Cities 09. More
GBCA Welcomes Coalition policy announcement
Following ongoing engagement with the Green Building Council, the Leader of the Federal Opposition, the Hon. Malcolm Turnbull MP, recently announced a major new climate change policy which acknowledges the role green buildings can play in the reducing Australia's greenhouse gasses. More
Maria Atkinson retires from the Green Building Council of Australia Board
Maria Atkinson, a founding Director of the Green Building Council of Australia and the inaugural Chief Executive from 2002 until 2005, has retired from the Board following six years of inspiration and leadership. Maria has received national and international recognition for her outstanding leadership and commitment to green building and broader sustainability agendas on a global scale. More
Back to school in better buildings
As tens of thousands of students across Australia begin their back-to-school preparations, the Green Building Council of Australia says its time for Australia's schools to go green. More
Available sponsorship opportunities
We have a number of sponsorship opportunities available including the GBCA 2008 Yearbook for $5000, Green Star - Precinct PILOT rating tool and Green Star - Retail Tenancy PILOT rating tool.
Please contact Tania Crosbie on 0400 001 040 for further information on these and other opportunities
Network like you mean it - Host a GBCA member evening
Member feedback at the end of 2008 suggested a need for a series of networking forums. The GBCA is introducing member evenings where GBCA members can network with the key players in the green building industry and discuss current issues and trends. To find out more or sponsor one of these events, please contact [email protected]
GBCA launches Asia-Pacific Committee
Thank you to those of you who put forward nominations. The GBCA has selected a well qualified group of Member Company representatives to form the new GBCA Asia Pacific Committee to be chaired by Daniel Grollo.  The Committee has been charged with creating stronger links with the Asia-Pacific while promoting the benefits of sustainable green building practices in the region.
GBCA Shop: Publications available for easy online purchase
Buy our latest publications online at our GBCA Store. GBCA Members are entitled to discounts on all available publications. More
Green Star submission format changes
The GBCA now encourages digital submissions for Green Star certifications. This new format is easy to use and most importantly - is environmentally friendly.
Please refer to the Submission Assistance section of the GBCA website for updated templates, forms and checklists.
Industry news & events
Malaysia launches environmental rating system
After a visit to GBCA Melbourne in October 2009, a team of Malaysian architects, engineers and developers introduced their own green building rating tool to the Malaysian market – The Malaysian Green Building Index. The GBCA continues to provide guidance and support to Asia Pacific countries establishing their own Green Building Councils. This also means that our members can access information when developing prohects in this region. More
Expressions of Interest - CONSENSE conference: Stuttgart Germany 21-27 June 09
See what your counterparts are doing for sustainable Green building in Germany. As part of the CONSENSE conference held in Stuttgart, Germany from 21-27 June, we're calling for expressions of interest to be part of an Australian delegation. More
Sustainability Victoria fit out case study
Sustainability Victoria has created a case study package that can be downloaded based around their green fit-out. More
Order of Australia Award for John McCarthy
CRC for Construction Innovation's long-term Chair, John McCarthy, received an Officer of the Order of Australia (AO) in the General Division in recognition of his service to the property and construction industry in the Australia Day Honours List. More
Mandatory Disclosure of Commercial Office Building Energy Efficiency
Public consultation session on Mandatory Disclosure of Commercial Office Building Energy Efficiency. More
Business Clean Up Australia Day - 24/2/09
Business Clean Up Day is a great opportunity to help improve the quality of the environment and work towards reducing waste. More
Natural light a bright idea for retailers
Calgary Herald (Canada), December 10 2008: Retailers find new ways to attract customers in an increasingly competitive environment. More
Moisture control design tips for hospitals and healthcare facilities
Specific design requirements for temperature, relative humidity, and air pressure differentials in hospitals can create moisture conditions that are problematic.  More