Strong support of good planning rewarded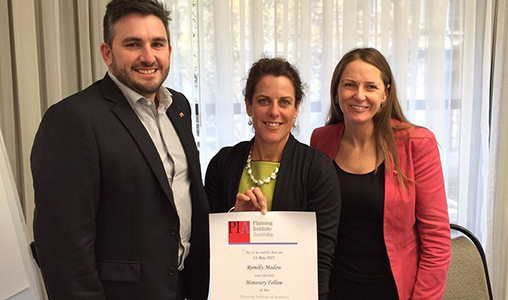 Romilly Madew was named an Honorary Fellow of the Planning Institute of Australia in May for her long-term commitment to sustainable buildings and places for everyone, and as a "strong supporter of good planning".
PIA applauded Romilly as an "outstanding role model for women in the built environment and a passionate advocate for sustainable communities".
Honorary Fellows are awarded to individuals who have made a distinguished contribution to the planning profession and/or to PIA, whether through scientific, artistic, literary, political or other eminent attainments, and whose activities promote or have promoted the aims and objectives of PIA.

For more information visit https://www.planning.org.au