Green buildings for profitable communities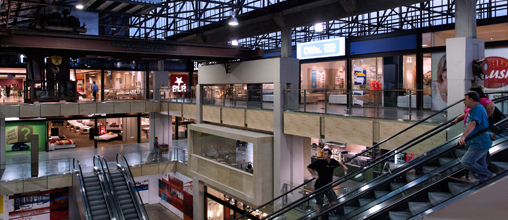 Home HQ North Shore
4 Star Green Star - Retail Design v1
Integrating green building principles – such as access to natural light – into retail developments can increase sales at the till. One US study found that daylighting can increase sales by up to 40 per cent.

At Australia's first Green Star – Retail Design v1 centre, Home HQ North Shore, a high standard of energy efficiency was achieved through green features including energy-efficient plant and machinery and the use of building materials that reduce the need for artificial heating and cooling by up to 60 per cent.

"People who visit Home HQ North Shore regularly tell us that they appreciate the atmosphere – particularly the natural light, tenancy layout and heritage elements that are unusual in a household retail centre. Our tenants and customers are interested in the commitment to environmental sustainability that we've incorporated into the centre, and we believe the Green Star rating will deliver long-term outgoings savings," says Michael Winnem, Development Director of Home HQ North Shore.
That's good news not only for the environment, but for retailers and customers too, with the cost savings to retailers able to be passed on to consumers.