Green buildings for productive communities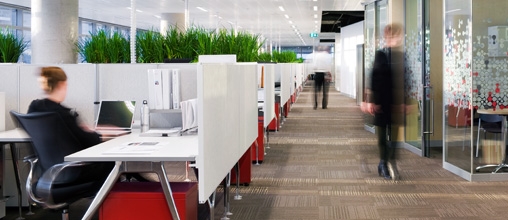 Fujitsu Docklands Office
6 Star Green Star – Office Interiors v1.1 rating

Fujitsu Australia's head office has been designed with people in mind, and balances social, environmental and economic outcomes without compromise.

The open layout encourages people to connect and collaborate. A living green wall and rows of plant boxes throughout the space provides visual appeal and helps to improve office air quality, reduce stress levels and enhance worker satisfaction.

"We want people to enjoy working at Fujitsu and we're creating a culture which attracts and retains staff. Our Green Star-rated office is good for our employees and good for our business, even helping to reduce absenteeism by 42 per cent," says Fujitsu Australia's Chief Executive Officer, Mike Foster.