The 100K House, developed by Postgreen, in Philadelphia, USA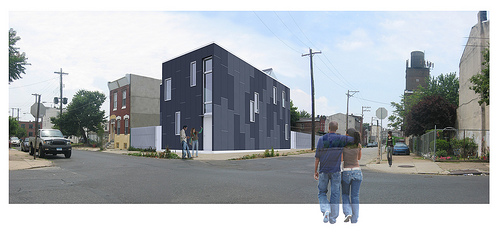 The 100K House was the LEED for Homes Project of the Year in 2010. The goal was to build a LEED home for less than US$100 per square foot in hard construction costs (labour and materials).
Wherever possible the team tried to reduce the complexity and level of finishes until they had a clean, modern, simple home. They then focused on those areas of green building where there was seen to be the most value: location, site and energy efficiency.
The result was a 1,150 square foot LEED Platinum home built for just under US$100 per square foot. So far this home has exceeded expectations in energy use and occupant comfort.