L.L. BEAN, Mansfield, Massachusetts, United States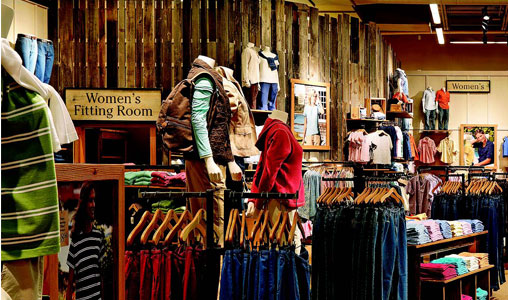 This case study is a retail store interior fit-out which is LEED Silver certified through the USGBC, which uses 40% less energy than comparable facilities and which diverted 94% of construction waste away from landfill to recycling.
Project background

When L.L. Bean went to the drawing board to design its new Mansfield, MA retail location, the outdoor equipment company kept its core customer base in mind. Recognizing that their customers have a strong affinity for nature and the outdoors, L.L. Bean decided its retail store should embody those values, and challenged its architects to design a store that could demonstrate to its customers what a sustainably designed retail environment should be. The
LEED for Retail: Commercial Interiors rating system was the ideal fit.
Read more about L.L. Bean case study.