Green Star - Performance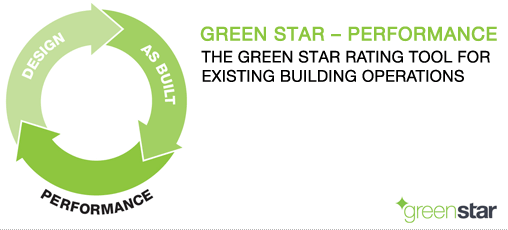 Green Star - Performance will transform green building operations in Australia.
This revolutionary new rating tool will help green building leaders to activate wide-scale building reform and renewal of their existing building stock. That's the greater majority of buildings in Australia!
Green Star - Performance will help building owners, operators and occupants to measure and monitor the environmental impact of their buildings and take practical action to improve their buildings' performance.
Green Star has driven a seismic shift towards sustainable design and construction of our new buildings. Now, Green Star - Performance will complement these market-leading tools with a common language for buildings in operation. This new rating tool is currently under development and it is likely to be available as a PILOT in 2013.
Find out more about Green Star - Performance:

Contact:
Robert Milagre
Acting Manager - Green Star Development
Green Building Council of Australia
Phone: 02 8239 6220
Email: robert.milagre@gbca.org.au