Rate Online

All new Green Star rating tools will be delivered online by the end of 2014. Green Star – Performance will be the first online rating tool, followed by Green Star – Interiors, Communities and the new Green Star - Design & As Built rating tool.

Taking Green Star online will make compiling and submitting documentation quicker and more cost-effective. Simplified documentation processes, calculators, technical information and credit interpretation guidance will be just a few clicks away.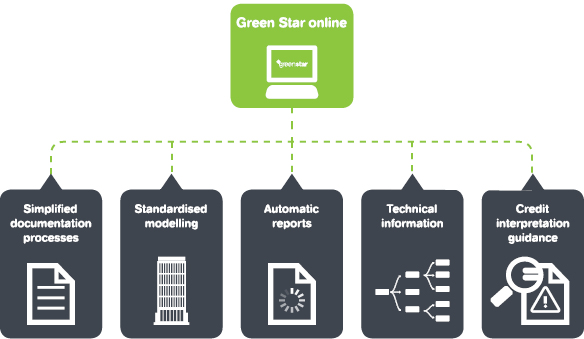 Want to know more about Green Star online? Please contact us!
Contact:
Jorge Chapa
Head of Market Transformation
Green Building Council of Australia
Phone: 02 8239 6218
Email: [email protected]