Events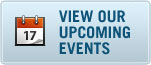 Green Building Council of Australia events bring the sustainability industry together to network, share knowledge and do busines. Check our courses and events calendar for upcoming events in your state:
Green Building Day delivers an inspiring program of ideas and experts that are transforming the built Environment. In 2016, the program will bring together the industry's leading innovators and thinkers to discuss 'the 2 degree world' and how we can slow global warming. The program features an inspiring line-up of industry experts, future leaders and ground breaking case studies, along with opportunities for attendees to engage, network and collaborate.
Guided tours of buildings, fitouts or communities that have achieved Green Star certification success.
An interactive case study of a Green Star project featuring facilitated discussion and insights from the project team.
Industry thought leaders come together to present on the big issues and emerging trends of the sustainable development industry
Hosted by a GBCA member organisation in their Green Star-certified building or fitout, member evenings bring industry professionals together to network and connect. Exclusive to GBCA members.
In the Know Briefings are updates from a our staff on the latest GBCA and Green Star initiatives.
Sustainable development leaders from around the world unite every year to celebrate World Green Building Week, a showcase of sustainable buildings and their impact on society, the economy and the environment.
Held annually in partnership with the Property Council of Australia, Green Cities attracts hundreds of top decision-makers from across the country and around the world.
Discover some of the best Green Star-rated icons through a self-guided, street-level walking tour. Walk the city while learning how green buildings are contributing to the sustainability of our cities.
Are you a member of the GBCA? Sponsoring a GBCA event is a great way to raise your company profile and reach your target market! Find out more