Designing Healthy Liveable Cities Conference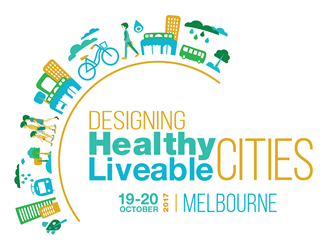 Thursday 19th Oct, 8:00am - 5:45pm & Friday 20th Oct, 8:15am - 3:45pm
Hosted by the NHMRC Centre of Research Excellence in Healthy Liveable Communities, the conference will showcase the latest research on the key elements of liveable cities. It will also go a step further, by considering how evidence can be used to improve policy and practice.
Join planners, public health professionals, policy-makers and academics and explore real solutions to creating healthier, more liveable cities.
Leading experts will delve into current and emerging issues such as planning for an ageing population, the potential disruption of autonomous vehicles, measuring liveability, and how to evaluate urban policy. Session themes include: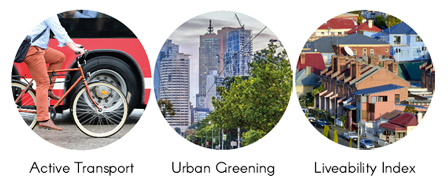 Standard Registration is now open - http://liveable-cities.aomevents.com.au/ and will close on Friday, 15 September 2017
Registration includes all sessions, catered tea breaks and lunches, the Conference Reception, and access to conference material.
Event Details
Location
Swanson Academic Building (Building 80),
RMIT University
445 Swanston Street, Melbourne, VIC 3000
Booking
Link
Getting There
Trams running along Swanston Street include routes 1, 3, 5, 6, 8, 16, 64, 67 and 72, from which you can connect to the train at Melbourne Central or Flinders Street.
Visit the Public Transport Victoria website for more information and connecting services in your area.
No on-campus parking is available for visitors, but you'll find many commercial car parks a short walk away. Metered street parking is also available nearby, but note the time limits and clearway restrictions.