Webinar: Green Star – Performance – Version 1 Launch (Part 2)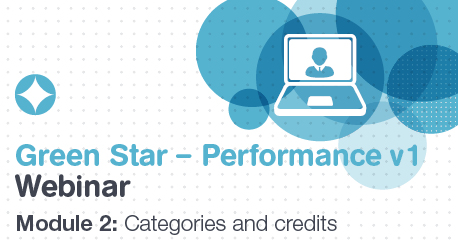 Green Star – Performance is Australia's most comprehensive rating tool for sustainable building operations. Thanks to industry feedback an improved rating tool is now available.
To support the release of Green Star – Performance v1 we're delivering a three part webinar series on this new rating tool. This series will present changes to categories and credits, provide an update on the outcomes of industry consultation and introduce portfolio ratings.
Part 1: Tue 28 April
Introduction to Green Star – Performance v1
Part 2: Tue 12 May
Green Star – Performance categories
Part 3: Tue 26 May
Event Details
Tickets
Future Green Leader

/

$13.00




FGL Only

Member

/

$19.00




Members Only

Non Member

/

$39.00




Non-Members Only
Location
NAT