Rebooting our cities for sustainability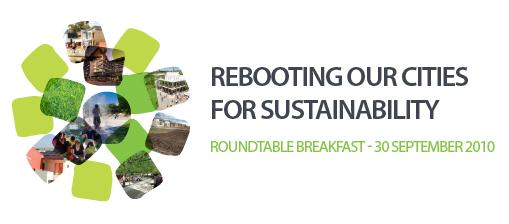 On Thursday 30th September the Green Building Council of Australia will host a Sustainable Communities Roundtable.
This forum will untangle the many ideas and strategies behind the evolution of sustainable communities, both new and existing. 
Dominic Arcaro – General Manager Urban Revitalisation,VicUrban, the GBCA's partner in the Green Star Communities project, will present a case study that takes sustainable community revitalisation to a new level through the Dandenong Centre revitalisation project.
A round table of experts will also explore the underpinning issues across the topics of liveability, economic prosperity, environmental management, design excellence and leadership and governance, including Marcus Mulholland – Principal Program Officer City Planning and Sustainability,Brisbane City Council, Peter Browning – Community Development Manager,The Hornery Institute and Lend Lease.
This event will bring together the best thinking around sustainable community development and discuss the issues that will shape future national best practice standards to be explored in the development of the Green Star Communities rating tool.
This new round table format will encourage you to be part of the discussion.  Come to listen, participate, discuss and network.
Date:
Thursday 30 September 2010
Address
Sebel & Citigate King George Square Brisbane Ann St
Time
7.00am - 9.30am
Ticket Price
Member $100
Non Member $140
Member Table of 8 $720
Non Member Table of 8 $980
Includes stand up Breakfast