Green Star Credits: Operational Waste Management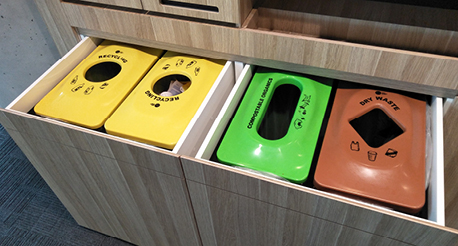 How can operational waste management impact financial and environmental savings?
Join us for a webinar hosted by Edge Environment Senior Sustainability Consultant Blake Lindley to find out.
Joel will unpack the role of waste management under the Green Star - Performance rating tool to ensure sustainability project managers and contractors are delivering best practice in resource management and reporting.
Don't miss out on a chance to find out how you can boost your building's Green Star credentials through smart planning and sustainable thinking.
Course Details
Tickets
Future Green Leader

/

$27.30




FGL Only

Member

/

$49.00




Members Only

Non Member

/

$59.00




Non-Members Only
Browse Courses
Dec 2017
S
M
T
W
T
F
S
1
2
3
4
5
6
7
8
9
10
11
12
13
14
15
16
17
18
19
20
21
22
23
24
25
26
27
28
29
30
31
Questions? Find out more about GBCA Education in the FAQs
Browse by Location
Browse By Category