Regeneration of a Sydney icon - 5 Martin Place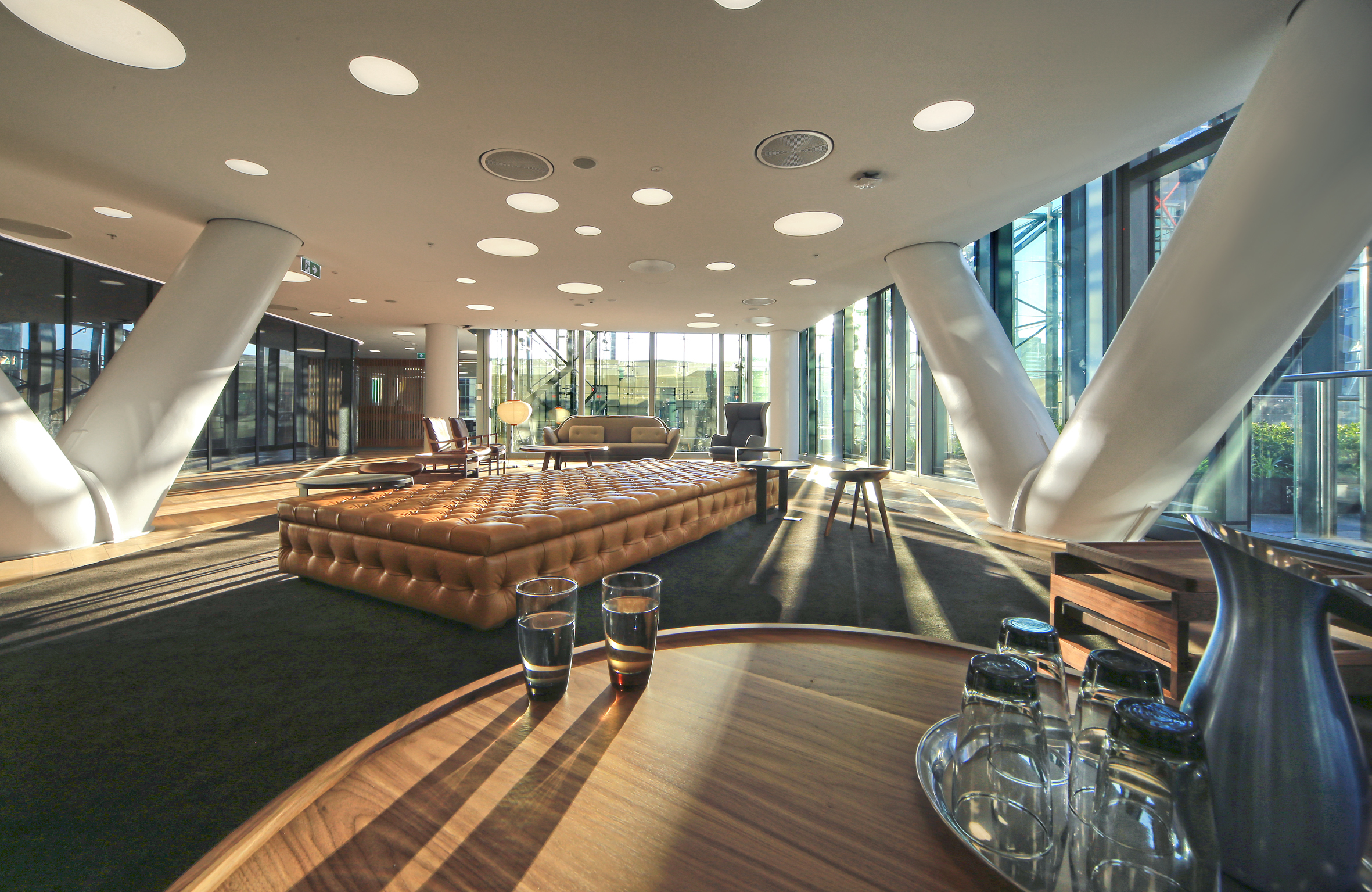 At the recent PCA Innovation and Excellence Awards the regenerated 5 Martin Place was awarded the Clean Energy Finance award for best sustainable development, SAS International award for best office development, and overall gong for 2017 RLB Australian development of the year. 5 Martin Place is an award winning example of adaptive regeneration of a Sydney CBD icon. The redeveloped 1916 'Money Box' incorporates innovation with a cantilevered tower over the heritage building, chilled beam space cooling and double skin northern façade.
The urban renewal regenerates the existing heritage building, carefully maintaining its cultural significance while transforming it into a premium office and retail space, giving new life to this icon. Norman Disney & Young (NDY) provided sustainability consultancy, Green Star management and building modelling services on the project from design to post completion. The high quality design and construction of this challenging project was validated through the achievement of 5 Star Green Star Office As Built certification, achieving all points in the Round 1 assessment.
Join us as Kim Featherston, NDY Sustainability Sydney Team Lead discusses the building features, challenges and opportunities involved in the project and achieving the As Built rating for this existing building.
Course Details
Tickets
Future Green Leader

/

$27.30




FGL Only

Member

/

$49.00




Members Only

Non Member

/

$59.00




Non-Members Only
Browse Courses
Dec 2017
S
M
T
W
T
F
S
1
2
3
4
5
6
7
8
9
10
11
12
13
14
15
16
17
18
19
20
21
22
23
24
25
26
27
28
29
30
31
Questions? Find out more about GBCA Education in the FAQs
Browse by Location
Browse By Category