Executive
Executive Team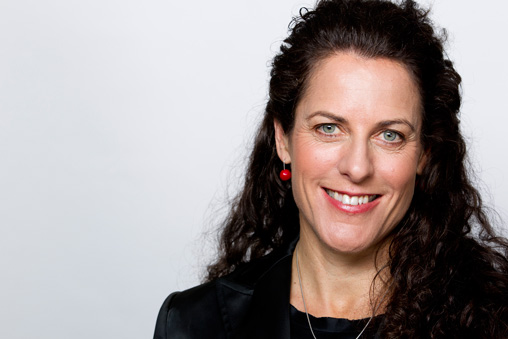 Romilly Madew - Chief Executive Officer
Romilly Madew is passionate about creating sustainable buildings, communities and cities. Since 2006, Romilly has led the Green Building Council of Australia, and has a global reputation as an influential advocate and change agent.
Romilly's collaborative style has led to many board and committee appointments. She is Deputy President of the Australian Sustainable Built Environment Council, and the Independent Chair of the Currawong State Park Advisory Board (NSW). Romilly has previously been a member of numerous federal government ministerial panels including the Emissions Reduction Fund, the National Sustainability Council, National Urban Policy Forum and the China/Australia Services Sector Forum representing Construction.
Romilly is a board and executive committee member of the World Green Building Council, which is mobilising the global efforts of 100 green building councils; she was instrumental in establishing the New Zealand, South African, Hong Kong and Indonesian GBCs, as well as the Asia Pacific Green Building Network.
An experienced and charismatic keynote speaker and media commentator, Romilly shares her insights in dozens of publications each year, and was the author of the seminal Dollars and Sense of Green Building (2006), the first report to outline the business case for green building in Australia.
A member of Chief Executive Women and a finalist in the 2014 Instyle Magazine Women of Style awards – Environment, named one of the '100 Women of Influence 2012' by the Australian Financial Review and Westpac, and was the National and NSW winner of the Telstra Business Women's Awards 2009 (Community & Government).
A mother of three children, a long-distance runner and keen ocean swimmer, Romilly is President and Nipper age manager at the Bilgola Beach Surf Life Saving Club.

Stephen Thatcher - Executive Director Finance
Stephen's primary role at the GBCA is overseeing the financial management and general operations of the organisation, such as preparing the annual budget through to completion of the organisation's annual financial report.

Stephen has completed a Bachelor of Business (Accounting). He has worked in the corporate finance field for more than a decade, initially in the financial services industry before moving into the property sector. Prior to joining the GBCA, Stephen spent eight years with one of Australia's leading project management firms.
He's also a passionate Manly Sea Eagles fan.

Lynne Harman - Legal Counsel / Company Secretary
Lynne joined the GBCA in June 2008 to provide support in the governance of the organisation and to coordinate and provide advice on legal issues. Her role includes taking responsibility for the conduct of board meetings and ensuring compliance with the GBCA Constitution and statutory requirements.
Lynne is the point of contact for all legal and governance issues that arise across the organisation. Lynne has a BA LLM from the University of Sydney and worked at the commercial law firm, Allens for 20 years. She is also a Graduate of the Australian Institute of Company Directors.

Jorge Chapa -
Executive Director Green Star Development and Operations
As the Executive Director for Green Star Development and Operations, Jorge is responsible for delivering the next generation of Green Star rating tools. Leading the GBCA's growing team of technical managers, Jorge directs the ongoing evolution of Green Star and ensures that the Green Star rating tools are technically robust and equipped to deliver more sustainable outcomes for Australia's buildings, fitouts and communities.
Jorge has an architecture degree from the University of Monterrey in Mexico and a Masters in Design Science from the University of Sydney. Jorge brings to his role a wealth of experience from his roles as an ESD consultant and product assessor with EcoSpecifier and architect with the Buchan Group.
Margaret Khursigara - Executive Director Commercial Business
Margaret joined the GBCA in January 2013 as Director of Marketing and before being appointed Executive Director of Commercial Business in September 2013. Margaret brings to her role more than 20 years' marketing and management experience, having worked with various banking, telecommunications, entertainment and retail clients in Australia and India.
Previously, as joint country manager for Pinpoint India, Margaret was based in Mumbai and established the Indian division over a three year period, overseeing marketing, IT, operations and finance functions. Margaret holds a Bachelor of Commerce, Marketing and Management from the University of Western Sydney.
Jeff Oatman - Director Green Star Certification
Jeff joined the GBCA in 2010, and is responsible for overseeing the management of the Green Star certification process. Originally from Canada, Jeff has come to Sydney via South Korea, where he worked in commercial leasing for a global real estate consulting firm. Jeff has a Master's Degree in Sustainable Development from the University of New South Wales.

Trudy-Ann King - Market Development Director
Trudy-Ann has been actively involved with the GBCA since its inception, and regularly presents both nationally and internationally at forums and conferences on sustainable design.
Previously a practice director with BVN Architecture, Trudy-Ann has 15 years' experience in commercial design, specialising in green workplace design.
In her current role, Trudy-Ann engages with industry to identify opportunities to drive the Australian property industry's transformation into one that is sustainable, liveable and resilient.