Advocacy, Legal, Research, Media and PR
Advocacy, Legal, Research, Media and PR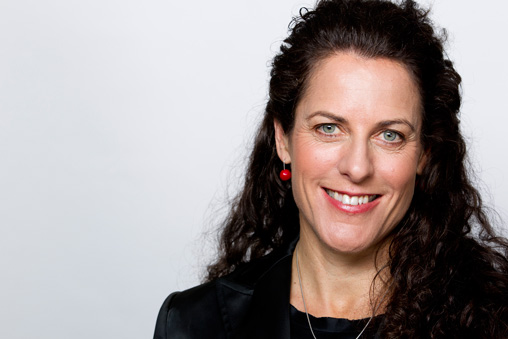 Romilly Madew
Chief Executive Officer
Romilly Madew is passionate about creating sustainable buildings, communities and cities. Since 2006, Romilly has led the Green Building Council of Australia, and has a global reputation as an influential advocate and change agent.
Romilly's collaborative style has led to many board and committee appointments. She is Deputy President of the Australian Sustainable Built Environment Council, and the Independent Chair of the Currawong State Park Advisory Board (NSW). Romilly has previously been a member of numerous federal government ministerial panels including the Emissions Reduction Fund, the National Sustainability Council, National Urban Policy Forum and the China/Australia Services Sector Forum representing Construction.
Romilly is a board and executive committee member of the World Green Building Council, which is mobilising the global efforts of 100 green building councils; she was instrumental in establishing the New Zealand, South African, Hong Kong and Indonesian GBCs, as well as the Asia Pacific Green Building Network.
An experienced and charismatic keynote speaker and media commentator, Romilly shares her insights in dozens of publications each year, and was the author of the seminal Dollars and Sense of Green Building (2006), the first report to outline the business case for green building in Australia.
A member of Chief Executive Women and a finalist in the 2014 Instyle Magazine Women of Style awards – Environment, named one of the '100 Women of Influence 2012' by the Australian Financial Review and Westpac, and was the National and NSW winner of the Telstra Business Women's Awards 2009 (Community & Government).
A mother of three children, a long-distance runner and keen ocean swimmer, Romilly is President and Nipper Age Manager at the Bilgola Beach Surf Life Saving Club.
Yvette Menezes
Executive Assistant
Yvette joined the GBCA in July 2007 as the Receptionist and then moved into the role of Office Assistant. Yvette has now moved to the role of Executive Assistant supporting our Chief Executive, Romilly Madew with administrative and executive support.
Yvette has more than 15 years experience working in administrative support roles.
Advocacy

Katy Dean
Director – Advocacy
Katy joined the GBCA in August 2010 with experience working on policy development for the Australian Government, most notably with the Department of Agriculture, Fisheries and Forestry, and the Department of Infrastructure.
Katy is responsible for developing and leading communicating the GBCA's advocacy strategy, and developing and communicating policy that drive the uptake of sustainable building practices and the delivery of more liveable, productive, sustainable and resilient communities. Katy engages primarily with the federal, Queensland, New South Wales, Victorian and ACT governments.
Katy holds a Bachelor of Recreation Management from Lincoln University, New Zealand.
Luke Farr
Manager – Advocacy
Luke joined the GBCA Advocacy team in December 2013 in the role of Advocacy Coordinator – Local Government. Prior to joining GBCA Luke worked on the Australian Government Department of Health's National Suicide Prevention Program.
In a previous role, Luke worked with Wollongong City Council within the Community Engagement and Corporate Strategy team and has brought this local government experience and understanding to the role. Recently Luke has also taken over responsibility for engagement with the Western Australian, South Australian and Tasmanian governments.
Luke holds a Masters of Public Health from the University of Wollongong and certification from the International Association of Public Participation (IAP2).
Jema Samonte
Advocacy Assistant
Jema joined the GBCA in March 2016 to provide administrative and research support to Advocacy Team. Prior to joining GBCA, Jema interned for the Centre for the National Interest in Washington DC with a focus on international policy.
Jema holds a Bachelor of International Studies from the University of New South Wales. Aligning with her interest in policy and issues of sustainability, Jema is currently undertaking a Masters in City Planning.
Legal

Lynne Harman
Executive Director – Legal Counsel & Company Secretary
Lynne joined the GBCA in June 2008 to provide support in the governance of the organisation and to coordinate and provide advice on legal issues. Her role includes taking responsibility for the conduct of board meetings and ensuring compliance with the GBCA Constitution and statutory requirements.
Lynne is the point of contact for all legal and governance issues that arise across the organisation. Lynne has a BA LLM from the University of Sydney and worked at the commercial law firm, Allens for 20 years. She is also a Graduate of the Australian Institute of Company Directors.
Luci Daley
Executive Assistant
Luci is an Executive Assistant to Lynne Harman. Her work predominantly involves Board matters, as well as trade mark and general legal work.
Research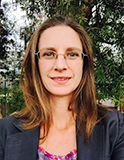 Helen Bell
Director Research and Development
Helen has over 13 years' experience working in research and strategy development. In her current role at the Green Building Council of Australia, she combines her research experience with her passion for working towards a sustainable environment.
Helen has experience working for major media organisations, as well as a strategic planner for a federal government organisation and as a social research consultant.
Helen holds a Communications degree, majoring in Marketing from the University of Canberra and a Post Graduate Diploma in Environment from the University of Melbourne. She is a Qualified Practicing Market Researcher (QPMR) and also a Green Star Accredited Professional – Design & As Built.
Media and PR
Karen Jamal
Media & PR Communications Consultant
Karen has managed the GBCA's communications since 2008. With more than fifteen years' experience in marketing and communications, Karen a proven track record with both small and large organisations, both federal and state governments, and across a broad cross-section of industries.
Karen has a Bachelor of Arts and a Masters of Letters.